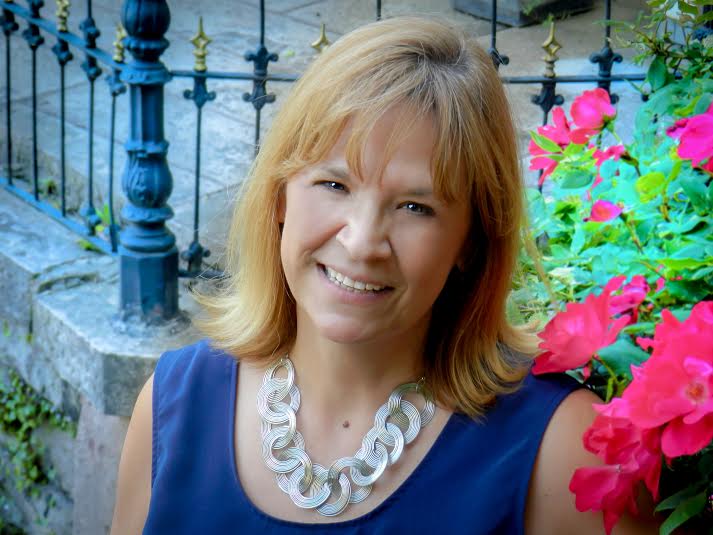 LaDonna is an engaging and inspiring motivational speaker who helps people tap into the power of gratitude. She is founder of Gratitude Is Great and author of 21 Reasons to Say Thank You, a series of practical guides to expressing gratitude through handwritten notes. Her toolkits provide creative, low-cost methods for recognition, motivation and growth.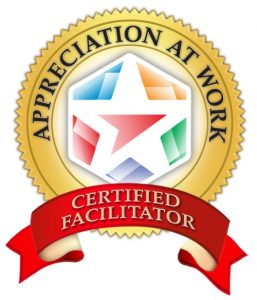 As a Certified Facilitator for Appreciation at Work, LaDonna leads workshops that help you discover your appreciation language and express meaningful appreciation to others in their language using The 5 Languages of Appreciation in the Workplace book and training.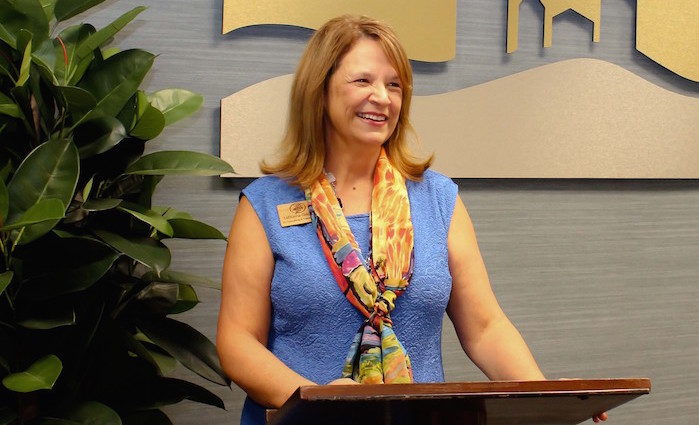 LaDonna is available for keynotes, retreats, group facilitation, or workshops. She successfully customizes the message to fit the objectives of the each group providing mindful activities to apply instantly. Her passion and joy are contagious. She involves everyone in expressions of gratefulness while helping participants grow with gratitude.
A sampling of speaker topics
Most topics are available as a keynote or a workshop.
Appreciation, Recognition & Gratitude –
An Amazing Combination!

Is your current recognition program effective? Is it producing the best results? Discover how you can create a meaningful recognition and appreciation endeavor based on gratitude. Learn how to make the right adjustments to improve the company culture, productivity and retention.
Engaging Your Employees (Business)
Can it really improve revenue and cut costs? Yes, it can. Many studies show that people don't leave organizations, they leave people. Why? Most don't feel valued by their superiors. Of those employed, more than 70% are not fully engaged.
Discover simple, low-cost methods of improving appreciation, recognition, and employee engagement. The results? Engaged employees, a stronger company, and a healthy bottom line.
Celebrating Business Relationships (Business)
You are only as successful as the relationships you form. How do you create these relationships? What do you do once you have them? How do you cultivate a business relationship to the point of celebration?
Discover how to build trust, rapport, and confidence. Create a networking strategy that works. Leave with improved communication skills and a plan that maximizes your efforts while increasing your net worth.
You Say More Than You Think (Any audience)
What are you saying through your actions and your voice tone? It may be different than you think. Discover the messages you send without saying a word. Learn how to recognize when your message isn't being received in the manner you intended and how to change it effectively. Explore ways to build trust and a connection with most anyone you meet.
Change your Attitude, Change Your Future (Any audience)
Most of us dislike change of any type. This change is different. It yields immediate results! A better job. Happy life. Improved health.
Discover the benefits of gratitude. Learn how little things can make a big difference. Build a bridge to a healthier, happier, wealthier future. The benefits are remarkable. They are available to anyone at any time.
Thank You Basics Plus (Any audience)
Writing thank you notes is one of the best ways to stand out from the crowded marketplace. It can elevate a friendship and make someone's day. Why? Too few people or companies take the time to send a handwritten thank you note. But everyone treasures them.
This workshop begins with the basics –how to properly address an envelope—and walks you through how to write a good thank you note. Participants leave with several notes completed and in the mail. In addition, they receive examples of notes to write in the future and a pack of unique high quality note cards.
Clients & Speaking Engagements