Would you rather make a resolution or receive a reward? Reward suggests you are receiving or giving money or payment for something good that's been done. Rewards elicit happy feelings of gratitude.
A resolution indicates you are solving a problem, making a promise (you probably won't keep resulting in discouragement and guilt).
I'd much prefer rewards over resolutions, wouldn't you?
Start the year rewarding yourself and others. Choose one of these three simple ways to reward yourself in 2016.
1. Spend 10 minutes each day in silent thought.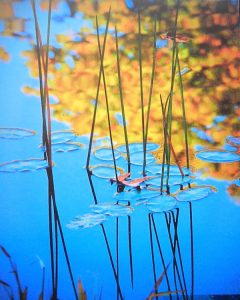 Take time to meditate, reflect, anticipate, or just absorb your surroundings. This is a great way to start your day. Spend 10 minutes in silent reflection or anticipation — watch your day improve.
During the frosty months of winter, I like to spend this time snuggled under the covers, staring at the ceiling or gazing out the window talking t
o God about what the day may hold. When signs of Spring starts peeking through the crusty earth, I switch to a walk along a nature trail near my home where I find a good spot to sit, soak up nature, listen to the birds twitter as they build their new homes. Summer and Fall find me sitting in the back yard with a cup of coffee or back on the trail again.
Find a way to devote 10 minutes daily alone in thought. You will discover positive changes in your life each day.
2. Write a letter of gratitude to a friend or family member.
Start the year with a grateful heart. Think of someone who has been supportive of you, someone who needs encouragement. A letter telling them how much their gift of time or money means (or meant) to you is the perfect beginning to the new year for both of you! Tell them you realize what a sacrifice it was to give their time and/or money. Include a detailed description of the impact or difference their gift of time/money made on your life at the time. Mail your letter in a festive envelope as you would a gift; it is a gift—a gift of encouragement and gratitude.
You may have received the gift last month or last year. It is never too late to say thank you. It is always the right time to tell someone how much you appreciate them.
3. Wake up happy.
Maybe I should have listed this one first. However, it's more about getting to bed early so you can wake up happy. If you are not getting enough sleep, it's difficult to wake up in a good mood.
Try this: go to bed at the same time each evening, get 7 -8 hours of sleep each night, spend the first 10 minutes of your morning in silent thought. (Hey! It's a twofer—two rewards in one!) During this time, focus on the positives in your life—the things that bring happiness.
It's miraculous how any one or all of these can change your life. Reward yourself with gratitude and happiness. Let's lift a toast to 2016 — the happiest year ever!
LaDonna Greiner is a writer, life-long student of gratitude, and the founder of the Gratitude Is Great movement. Her book series, 21 Reasons to Say Thank You, provides various audiences with the tools and practical guidance needed to help them express gratitude and appreciation to others through handwritten notes and other activities. Learn more at www.21ReasonsToSayThank You.com.