We often lump recognition and appreciation into the same group. However, they are not the same! There is a significant difference in the outcome of the two.
Impact on Productivity
Every organization wants maximum productivity from their employees.
According to Gallup, over 70% of employees just show up for work, producing just enough results to get by. With some recognition, those employees could improve their productivity by 23%. Want an even greater increase? Show appreciation to your employees and you could increase productivity by a whopping 43% based on a study by O.C Tanner.
Do I have your attention?
Why the dif?
The fundamental difference is: recognition targets performance, while appreciation focuses on the value of the individual.
Organizations that lean toward recognition have performance goals in mind and reward a single person or team for outperforming everyone else. The focus of recognition is on the company, sales, output.
Appreciation is directed toward the individual. It is more personal because it notes an attribute or characteristic that you value in the person.
Close but no cigar
While recognition can serve to motivate people over the short-term, it can backfire by discouraging and de-motivating them long-term. Often, those who work as hard or harder fall just shy of the goal. The performance of those who frequently land in the second or third position can actually decrease if they become disengaged, adopting the attitude, "What difference does it make, no matter how hard I try I'll never outsell Jessica or Jason or……"
Recognition or Appreciation?
Typically, recognition looks at one aspect of the individual – their performance. Your recognition program could be rewarding the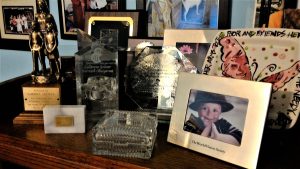 manipulators, trouble-makers, or bullies on the team.
Recognition can create discord and destroy harmony in the workplace by pitting colleagues against each other in a negative way. The top performer may feel uncomfortable about being singled out. For these reasons and more, recognition can be more costly than appreciation.
Appreciation looks at the person and speaks to what you value about them. It is often private but can easily be public without harming the culture of the organization.
Appreciation can be offered at any time and has positive long-term results. Appreciation supports a true team environment and recognizes that everyone has down days or goes through difficult times and needs encouragement.
I'll take the combo
Don't misunderstand, there are times when recognition works—a 23% increase in productivity is good! I'm not saying drop all recognition programs. The best organizations combine the two, appreciation and recognition, into efforts that produce amazing results. Does this mean you'll see the 23% plus 43% increase in productivity? Who knows!
Solution
Try changing up your program by putting more money and effort into appreciation and recognition. Combine the two for stellar results! Next week, I'll give you at least five ideas on some great recognition and appreciation combinations!