Have you heard this quote? Do you remember who said it? Most people respond, "Sally Field." Some may remember her 1984 Oscar winning performance as Norma Ray in the movie, "Places in the Heart." Even people who were born after 1985 know this phrase, having heard it in parodies and quotes.
Are you ready for the truth?
Sally Field never said, "You like me, you really like me" in her acceptance speech for the Academy Award.
What did Field actually say upon receiving her second Oscar?
She closed with, "I haven't had an orthodox career, and I've wanted more than anything to have your respect. The first time I didn't feel it, but this time I feel it — and I can't deny the fact that you like me, right now, you like me."
The need to be liked surpasses money
We all have an innate need to be liked. We need approval from others – strangers and friends alike.
Matthew D. Lieberman talks about how recent neuroimaging results reveal how the brain responds to adulation in his article, The Science of 'You Like Me! You Really Like Me!'
It turns out that our brain craves approval. Written notes of deep affection, positive responses from strangers and even the affirmative evaluation from people we have never met are extremely valued. Yes, we value being liked by others EVEN MORE THAN MONEY!
The powerful impact of gratitude
Expressing gratitude, appreciation and recognition is valuable (and needed). There are way more than 21 positive outcomes from living a grateful life — a life focused on sharing our appreciation. Showing gratitude toward others has a huge impact on the individual, their friends, family and community.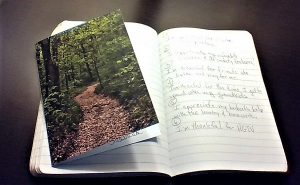 Many people have found that writing a list of the things for which we are grateful helps to build personal happiness. Counting our blessings is great, however, writing a note or letter to someone else is an even more powerful way to impact their life, and yours too. Especially if the note tells them know how important they are to you.
Take the time to thank someone who affirms their genuine belief in you. Express your appreciation when someone shows you their sincere respect, love or admiration. Ignite the reward system in their brain by recognizing them.
The reaction to the reward (the letter or note) triggers the same reaction as eating your favorite ice cream or a sexual relationship with someone you love. Expressing gratitude is powerful!
The gift of gratitude
As we near the end of the year, pause and take time to reflect. Think about the people who are important to you. The people who help you succeed in life.
Give them the precious gift of a handwritten letter expressing your sincere thoughts. Tell them specifically what it is you like about them. Describe why you respect and admire them. Make sure they know how much they mean to you.
Need some help getting started?  Email me at [email protected] I will personally help you.
Writing the note is an extraordinary gift for both the giver and receiver. Who will you impact with your gift?
This is the third in a series a series of three articles on likability and gratitude. You Like Me, You Really Like Me was preceded by 5 Ways Gratitude Makes You More Likeable and followed by Why We Like Grateful People.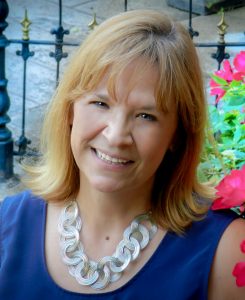 LaDonna Greiner is a motivational coach and speaker. She is a life-long student of gratitude and author of the book series, 21 Reasons to Say Thank You. Her books provide businesses and individuals with the tools and practical guidance needed to help them express gratitude and appreciation to others through handwritten notes and other activities. Learn more at www.21ReasonsToSayThank You.com/store/.