5 Surefire Ways To Rock Recognition
The best plan engages both appreciation and recognition. It recognizes top performers through appreciation.
I call it the 1 2 3 RAP!
1 Recognize. Appreciate. Plan.
2 Recognize. Appreciate. Plan.
3 Repeat 1 and 2.
Get Started With Employee Recognition/Appreciation Combos for RAPping
1. Write a note to the individual recognizing them for a specific effort. Let them know why you appreciate those efforts. Your note will be kept for many years if you are sincere and specific.
2. As the CEO, take every team in your organization to lunch at least once a year. Once a month take a different team to lunch.
Make it a point to tell them what it is about their work, as a team, that you appreciate—this is the recognition part.
Add why you appreciate these specific things that they do—and you'll have an employee recognition/appreciation combo.
This is not the time to single out anyone—talk to them as a team.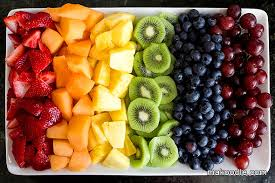 3. Bring trays of donuts and fruit for everyone. On an 8 1/2 x 11 sheet of colored paper, write a note of appreciation and encouragement—written & signed by the CEO–recognizing each department for the work they did to complete the project or sale. For extra impact, have all supervisors and managers sign it too. Place it by the treats.
4. Create a Gratitude or Thank You Wall in the lunchroom, by the elevator, or in a location everyone frequents. Encourage supervisors, managers, and all employees to write a note of thanks when someone in the company helps them out or goes above and beyond what is expected. Be sure to include a To and From line. CNH Industrial Reman in Springfield, MO, Freeman Hospital in Joplin MO, and others do this as part of their employee  recognition program. It also shows appreciation.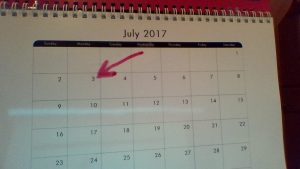 5. Give employees an extra day off. July 3rd or 5th, the day after Thanksgiving, Christmas Eve, or New Year's Eve are all good options because, chances are not much will be accomplished on those days anyway! Be the heroine or hero! Send an email to everyone a week in advance and watch the work pace pick up!
Employee recognition and appreciation are excellent motivators. Combine them and you will accomplish company goals in a way that uplifts everyone. How can you show your employees that you value them? Why not ask them? Engage with your employees to see which ones they prefer and come up with your own options.
Try the 1 2 3 RAP! RAP! for 12 months and watch your bottom line grow stronger.
You may be doing a great job of RAPping. If so, share your successes with us. Help gratitude grow throughout the world.
That's a RAP for this week!