Is it a challenge to get recognition included in the budget? Do you or leadership question the value and return on the investment of time, money, and effort? Many recognition appreciation stats and studies support the power of gratitude in the workplace. If you are questioning what gratitude has to do with appreciation and recognition, discover the connection here.
Darcy Jacobsen cites 25 Great Statistics on Employee Recognition in her blog for Globoforce. Each recognition and appreciation statistic is impactful. They reinforce the importance of gratitude in the workplace.
My five favorite Recognition Appreciation Statistics
1. Employee Retention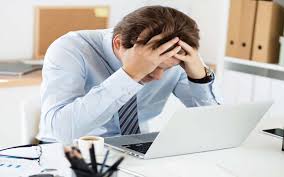 "The number-one reason most Americans leave their jobs is that they don't feel appreciated.  In fact, 65% of people surveyed said they got no recognition for good work last year." Gallop, Tom Rath and Donald Clifton, How Full Is Your Bucket? Positive Strategies for Work and Life, 2001
2. Employee Engagement
"Organizations with recognition programs which are highly effective at enabling employee engagement had 31% lower voluntary turnover than organizations with ineffective recognition programs." Bersin by Deloitte, The State of Employee Recognition, 2012
3. Decrease Employee Stress
Companies who recognize their employees strategically and consistently experience nearly 29% lower frustration levels than those who do not have a recognition program in place. SHRM/Globoforce Employee Recognition Survey, 2012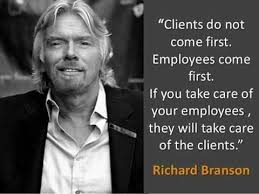 4. Strong Motivator
What's rated as the top motivator for performance by 67% of the workforce? Praise and commendation from managers—exceeding monetary and other incentives! McKinsey Motivating People, Getting Beyond Money, 2009
5. Increase Profits
Add peer-to-peer recognition to the mix  and up the success of your recognition and appreciation efforts by more than a third! A study 2012 study found that recognition from peers is 35.7% more likely to increase the bottom line than receiving recognition from the supervisor or manager only.
Want more satisfied customers?
Customers are important to the organization, however, employees are more important. Many customers won't return, if the employees that help them are apathetic, rude, or unresponsive. A study by the Society for Human Resource Management and Globoforce found that 41% of companies who encourage and support peer-to-peer recognition and appreciation see a significant increase in customer satisfaction.
Employees are the life-blood of the organization.
If you want employees who are engaged with the company mission, vision, and values, employees who make people want to return to your business, shop or use your services, and recommend you to others, then develop the habit of recognizing and appreciating everyone.
Stop creating recognition programs.
Instead of developing a program, which often has a beginning and end, start an endeavor. An endeavor is ongoing. Make an extra effort to express gratitude to everyone–your employees, peers, customers.
When you work in the spirit of gratitude, you will see appreciation become part of the culture throughout your department, spilling over into the organization, and overflowing to your customers. Soon, gratitude becomes a characteristic you seek when hiring and promoting employees.
The Added Bonus!
Flood your thoughts and actions with gratitude. Then, watch your personal and professional life grow to exceed your wildest expectations!
Next time: Is appreciation different for men and women?
LaDonna Greiner is a writer, photographer, and life-long s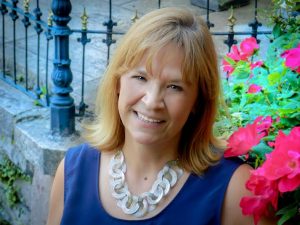 tudent of gratitude. Her book series, 21 Reasons to Say Thank You, offers real-life examples and suggestions to help you discover the power of gratitude and act on it. She is a Certified Facilitator for Appreciation at Work and a frequent speaker who coaches audiences on how to live a more fulfilling life through gratitude and appreciation.